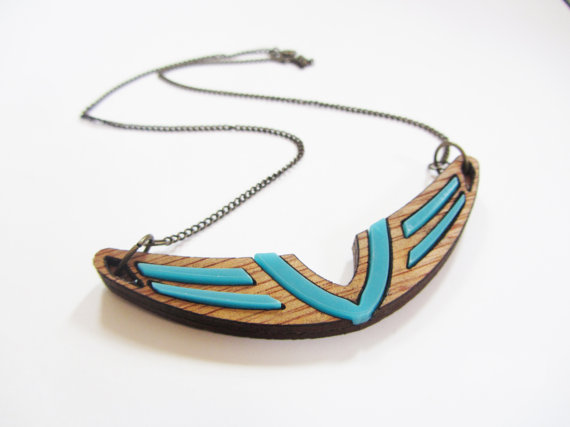 'V' Necklace
These laser cut necklaces are based on an original vintage design.

Choose from an array of beautiful combinations of birch wood, coloured and mirrored perspex and stunningly off set any outfit.

The necklace is 9cm in width and sits high on the chest

This necklace was designed, laser cut and hand assembled by Working Clasp, it will be sent to you in a black flock lined gift box.